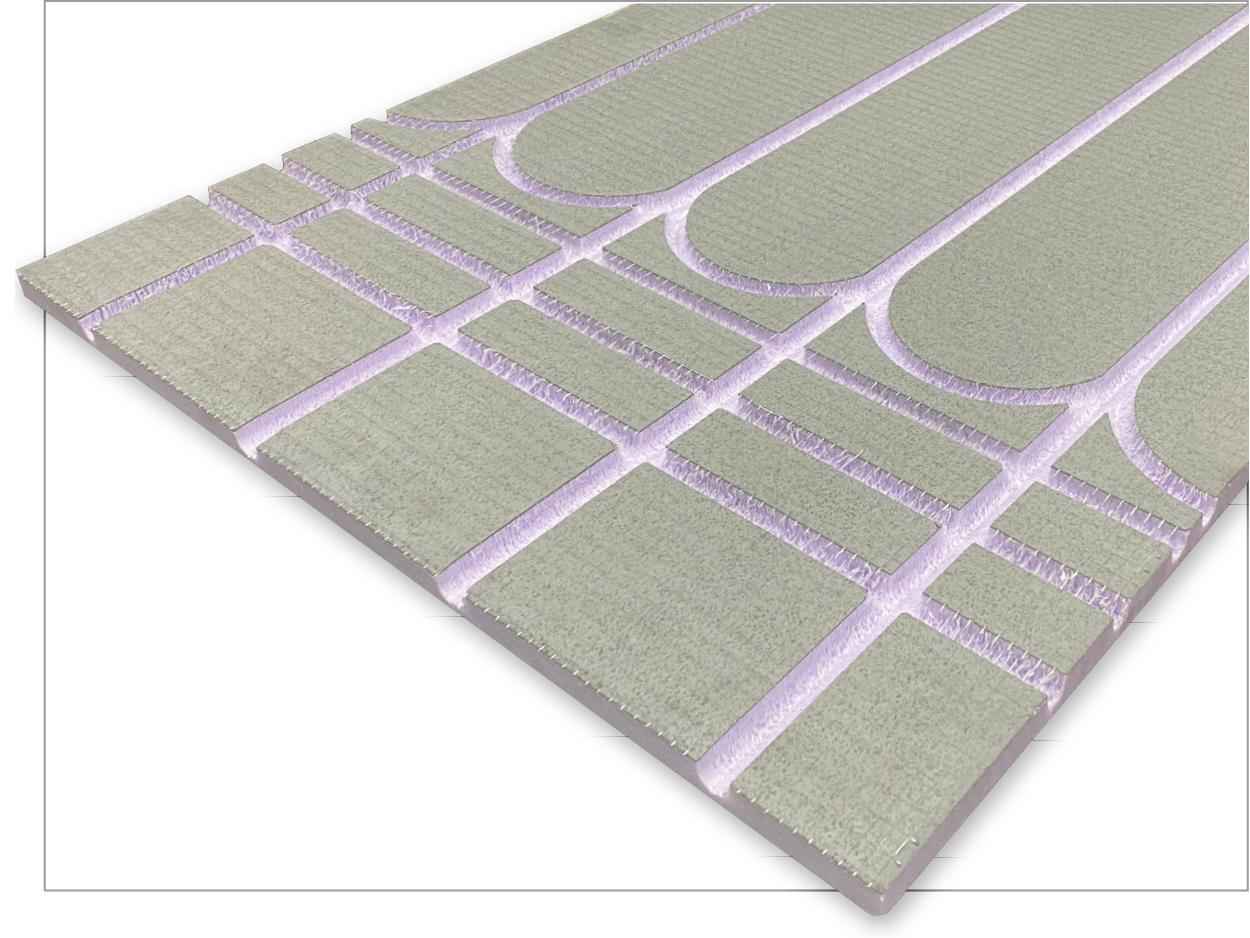 TEKWARM
LITE LP UFH BOARD
A low-profile insulated under floor heating board.
Tekwarm Lite LP UFH Boards are high compressive strength 200 kpa XPS underfloor heating insulation boards, ideally suited for low profile systems.
They have durable cement coatings on either face that are suitable for the direct application of tiles or wood flooring (on underlay).
The board size is 1200mm x 600mm x 20mm, being grooved on one face as required to suit either 12 or 16mm diameter underfloor heating pipes, with radius returns as standard.
Other routed pipe layouts and patterns are available.
KEY FEATURES
✓  High compressive strength 200 kPa
✓  Made to suit either 12mm or 16mm diameter pipes
✓  Extruded polystyrene core with coating to accept direct tiling
For more information, please contact us on: