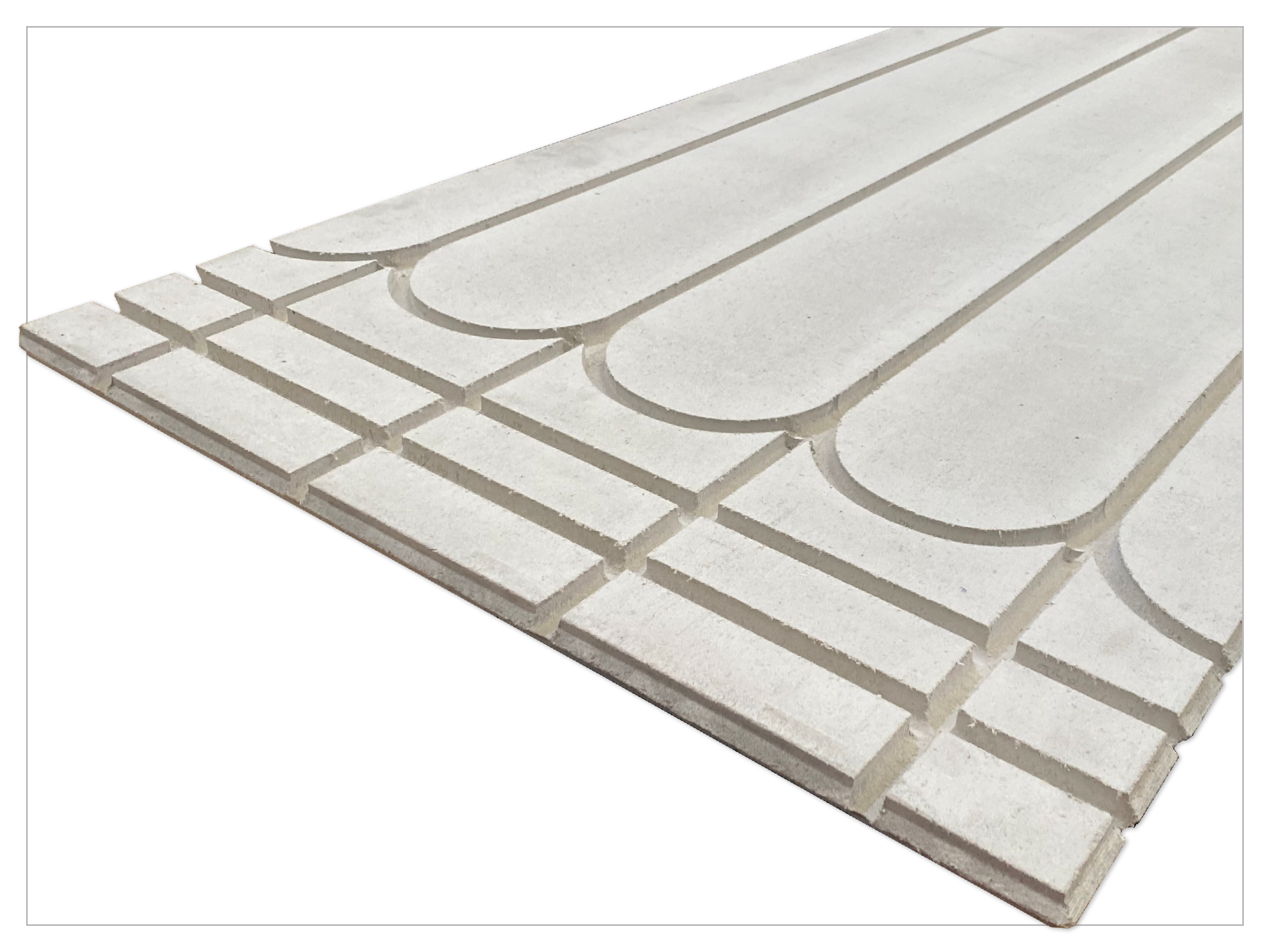 TEKWARM
GYPSHEET-R UFH BOARD
High density gypsum fibre low profile underfloor heating overlay system.
Our Gypsheet-R boards are highly thermally conductive which allows for an even spread of heat throughout the floor.
The low profile of these boards means that there is minimal impact on floor heights, plus they are suitable for all types of floor finishes.
The board size is 1200mm x 600mm x 18mm, being grooved on one face as required to suit 12mm diameter underfloor heating pipes, with radius returns as standard.
Available in square edge or with a curved interlocking edge detail. The curve-lock boards feature a curved portion on two edges that securely interlocks with a complementary routed section on the other two edges, creating a seamless, gap-free fit.
Other routed pipe layouts and patterns are available.
KEY FEATURES
✓ Manufactured from reinforced gypsum
✓ Super low profile at just 18mm thickness
✓ Due to dry installation, floor finishes can be installed in as little as 24 hours
For more information, please contact us on: